We simply like to be near the water while we eat. And what could be closer to water than being right on top of it, in a floating restaurant?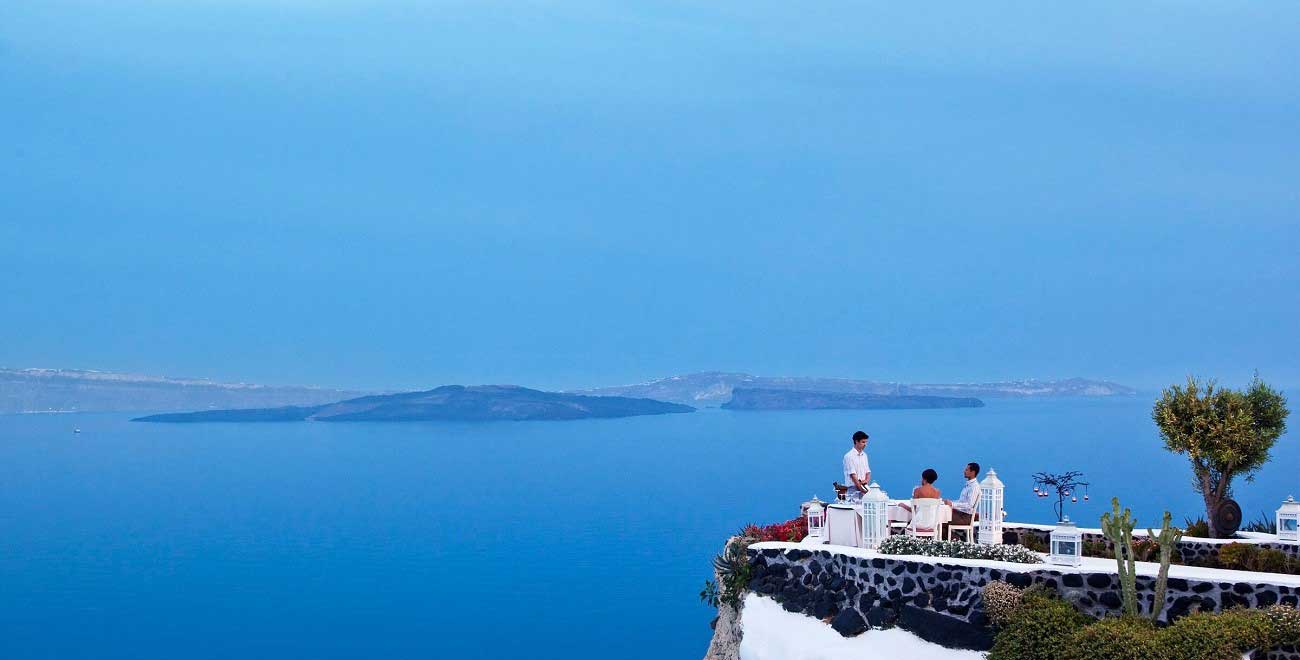 What is a Floating Restaurant?
Floating restaurant is a restaurant designed to float on water. It is placed on a floating platform that provides a foundation enabling it to float on water surface. Floating restaurants are built on various water bodies such as seas or oceans, rivers, or lakes. A floating restaurant provides a great atmosphere and a stunning view of water from above its surface. Various technologies and materials available today make almost any kind of structure buildable on water. (eg. floating foundation system)
The closeness to the sea and unobstructed view has made restaurants on water popular attractions and one of the most desirable places to eat. There are various examples all around the world from Hong-Kong, all over to Dubai, Amsterdam and New York. Restaurants can be constructed on water using other techniques besides floating foundations. Usually, these consist of pile foundations and conversion of old ships and boats.
Examples of Floating Restaurants
Some of the examples of restaurants on water include:
Sea Palace in Amsterdam, Netherlands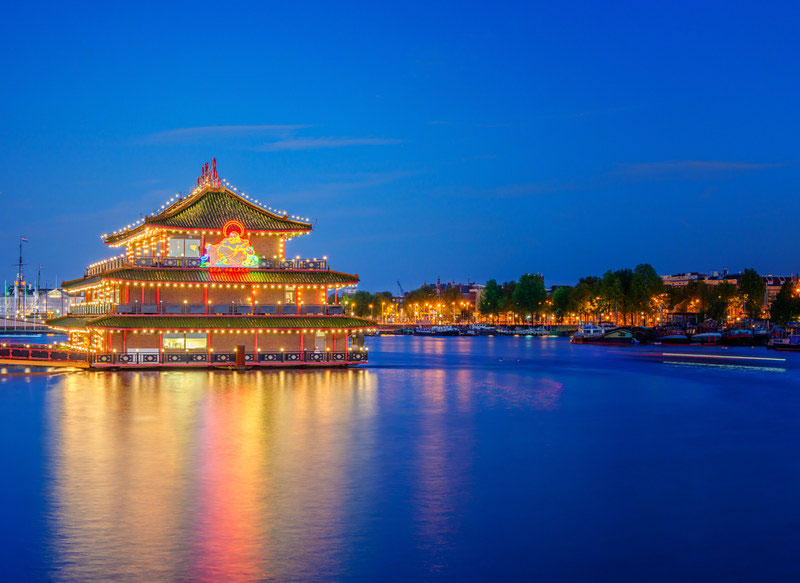 Sea Palace is a floating Chinese restaurant located in the center of Amsterdam. It was built in 1984 and has grown into a significant landmark in the Dutch city of Amsterdam.
Meripaviljonki 'Sea Pavilion' in Helsinki, Finland
Meripaviljonki 'Sea Pavilion' in Helsinki in Finland is a floating restaurant designed as a modern extension of the famous Workers House in the center of Helsinki.
Zuma restaurant in Maldives
The first floating version of this restaurant chain, it provides a breathtaking view of the crystalline Indian Ocean. The stunning natural beauty and opulent setting of the resort in Maldives served as inspiration for the overwater restaurant's design.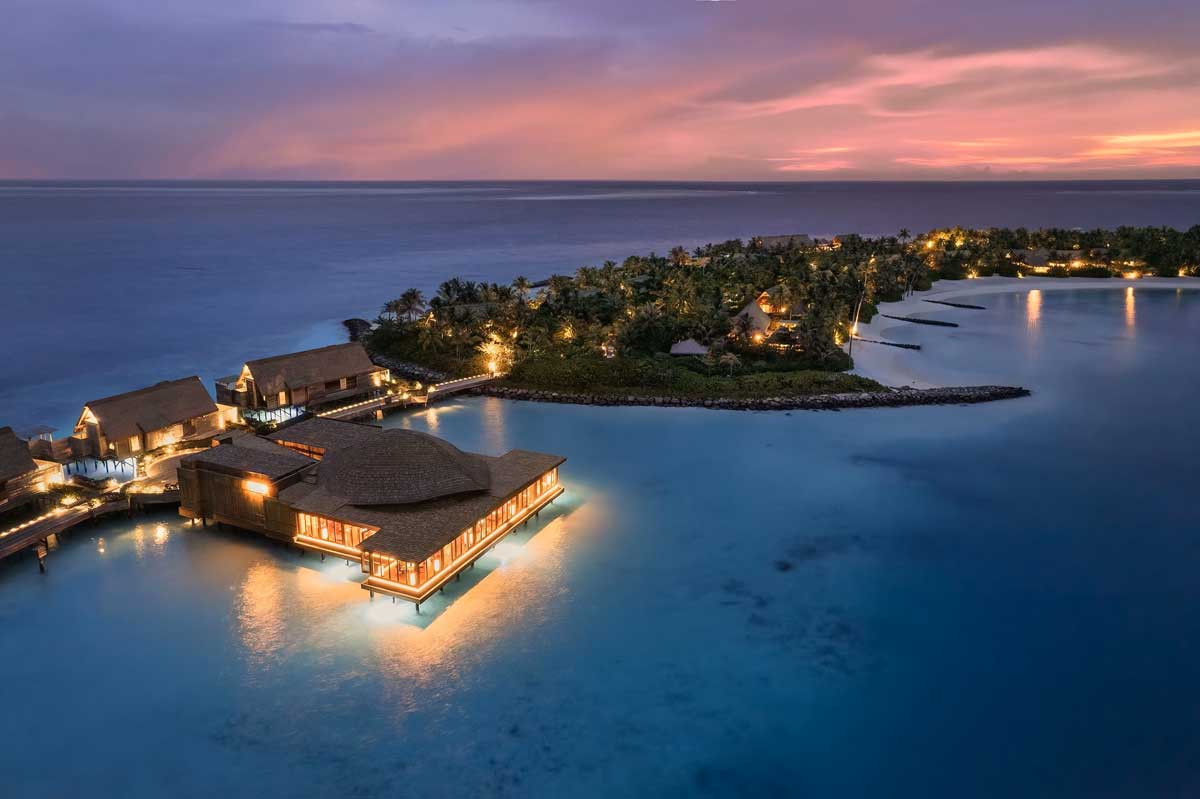 Aqua Pod-Floating food Truck in Dubai, UAE
The floating food truck is designed as a floating fast-food hub. It provides catering to customers on jet skis and yachts with fast food menu. Customers on jet skis or other small vessels can opt for the self-serve method and pick up their orders.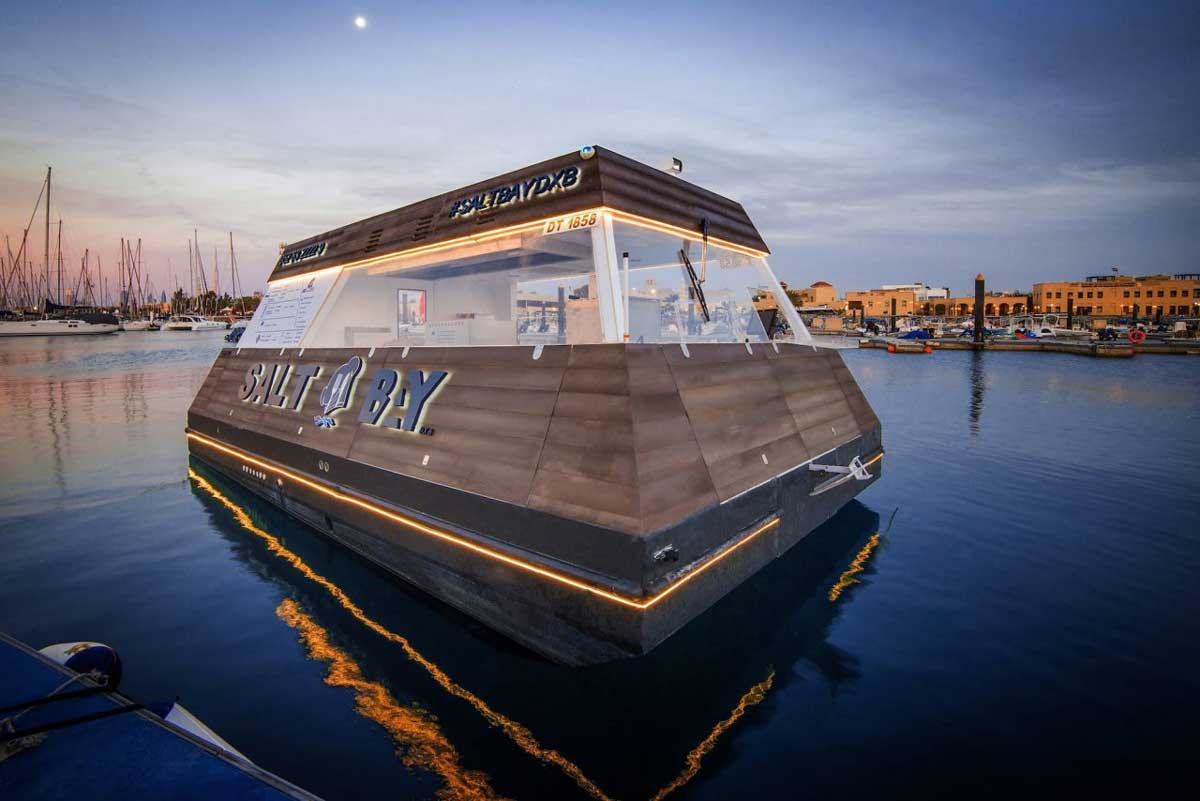 Floating Dining Room in Vancouver, Canada
Floating Dining Room in Vancouver was designed as semi-enclosed temporary floating dining room. It floats over 1700 recycled plastic bottles. The goal of the project is to draw attention to the large amount of plastic trash floating in the oceans.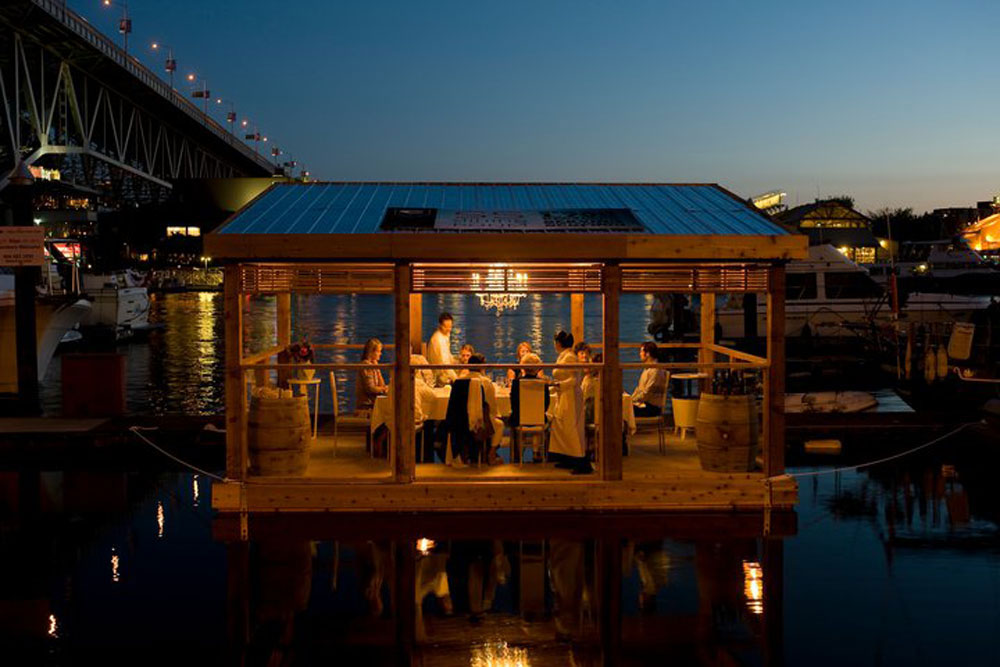 Reasons to invest in a floating restaurant
The trend of creating memorable spots on the water with floating restaurants is on the rise. The reasons why it is worth to invest in a floating restaurant are as following:
Unique dining experience
Restaurants are all about the dining experience. Enjoying the view of romantic purple sunset, serenity of blue water and feeling of fresh air above the water while having your dinner or a glass of wine in your friends' company. The memorable experience will bring customers back to a place. What could be more pleasant than a restaurant on the water?
More seats with better view of water
Waterfront restaurants are among the most desirable places to dine because of the closeness to sea and unobstructed view. Clearly this is guaranteed in a restaurant placed entirely on water. In highly dense city centers, it is very difficult to find a restaurant with a good view. On the other hand, a floating restaurant can offer views of the ocean from every angle.
Cost-effective way to gain more space
Compared to constructing a restaurant on land, expanding an existing one or building a brand-new one, a floating restaurant is more cost-effective. The entire building can be built off-site, requiring less time to be completed. Typically, restaurants need to expand at some point their operational lifespan. Gaining high-quality space on water with floating extensions will add a significant value to a property.
There is no risk of flooding
Floating restaurants are the safest option for waterfronts and coastal cities. Floating foundations provide a solid foundation that floats on water and adjusts to changing sea levels. It can never sink or be flooded with water. This is the key advantage over pile foundations which are fixed to seabed.